What is digital Longhua?
A digital Longhua is an organic unity that consists of the digital economy, digital district and digital governance.
The digital economy provides technical support and material basis for the digital district and digital governance, while the digital district and digital governance offer application scenarios and development space for the digital economy. The three jointly boost stronger growth drivers, smarter urban operations, and more intelligent social governance in Longhua. The high-quality development empowered by digital technology will help build the district into a modern international innovation-driven district in the Greater Bay Area.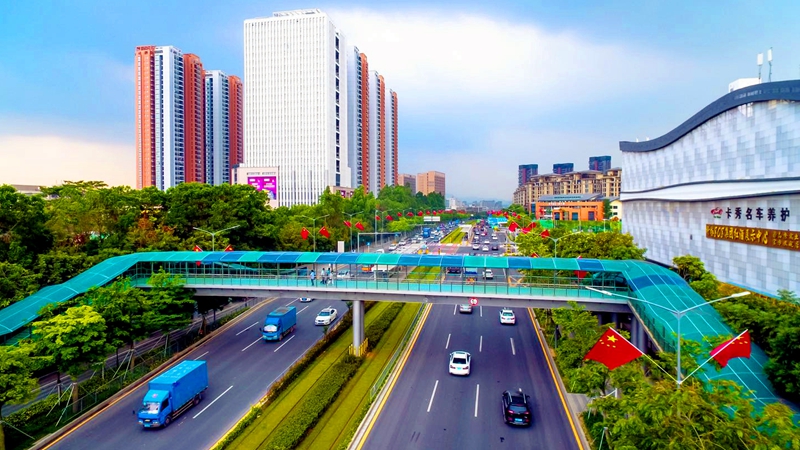 The key todeveloping the digital economy lies in developing industrial clusters and accelerating the vertical integration of industrial chains. So far, Longhua has established 12 industrial clusters, with more than 1,700 enterprises above designated scale. Its output value has exceeded 520 billion yuan (about US$80 billion). With the support of the digital economy, the output value can be doubled in the near future.
Longhua will implement the full-cycle management in urban planning, urban construction and urban management with fully digital elements in the whole process to improve people's experience and urban-rural integration and industrial synergy as well as make the urban operations smarter.
Longhua will modernize its governance system and capacity by exploring the most extensive connectivity, the most accurate algorithm, and the most comprehensive applications to achieve a more scientific, more targeted, more intelligent, and safer digital governance, blazing a new path of governance that fits the features and patterns of high-density urban areas.
Comprehensive digital development is a new systematic project. Riding on the opportunity of the comprehensive pilot reform, Longhua will take the lead to explore replicable institutional innovations. Specifically, a digital organism will be built, with a digital central system as the skeleton and digital rules, digital standards, digital equity, digital security and digital credit as the veins.
Why develop digital economy in Longhua?
Longhua District boasts a solid foundation and unique strengths for the digital economy.
Longhua, at the geometric center of Shenzhen City and along the central axis of urban development, enjoys a premium location, bordering six other districts of Shenzhen and Dongguan City.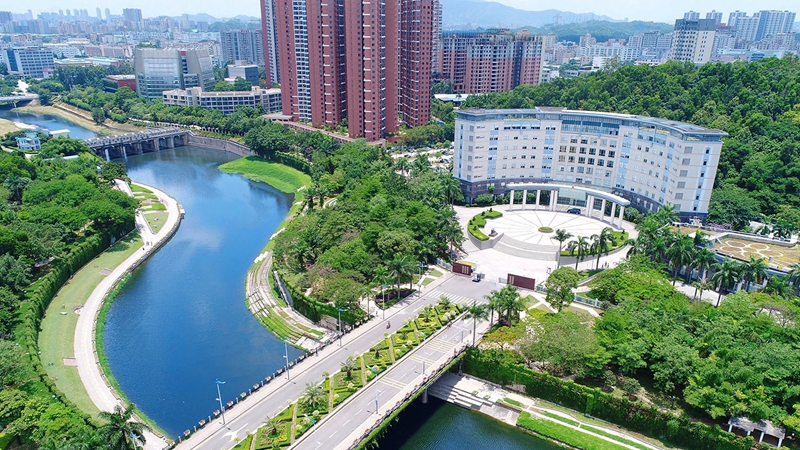 An aerial view of Longhua District Government.
As a major industrial district in Shenzhen, Longhua features a strong industrial foundation, a complete industrial chain and a rich variety of industrial categories, with 1,517 industrial enterprises above designated scale, 2,570 national high-tech enterprises and 653 industrial parks, each with an area of over 10,000 square meters.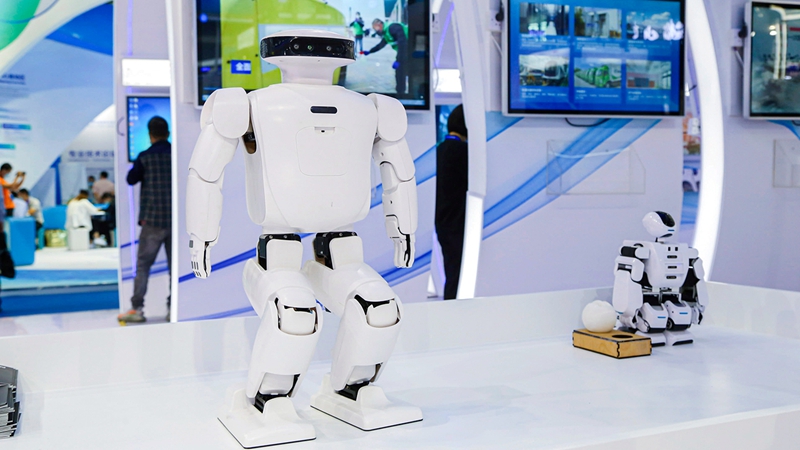 Despite the COVID-19 pandemic, the number of business entities and professionals in the district continues to grow, which is a telling example of its development momentum. The total number of high-caliber professionals in the district exceeds 1,000, which is an impressive 17-fold increase in five years. In the first 11 months of 2020, 39,500 new businesses were established, up by 63 percent.
A district with pioneering culture Longhua has a pioneering culture, which provides strong spiritual and cultural support for building a digital Longhua.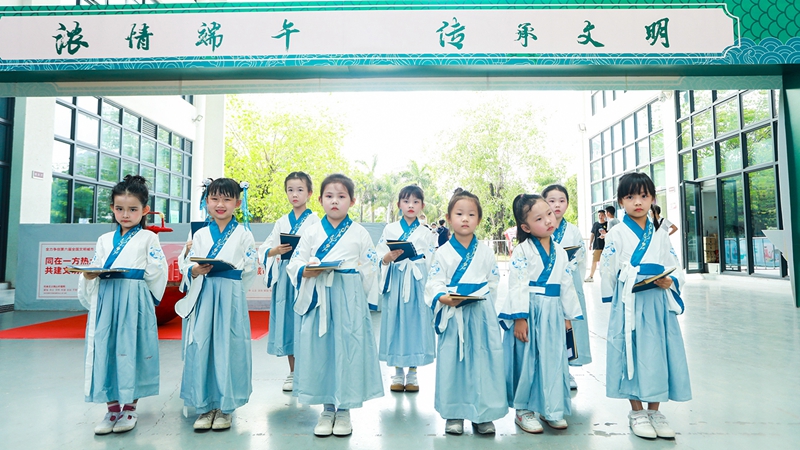 Children dressed in hanfu during a event celebrating the Dragon Boat Festival.

Establishing a regional development pattern of one circle, one zone and three corridors
With the conceptof cluster-based development with complementary functions, Longhua will build a digital economic circle in the north, a dynamic central zone in the south and three north-south urban corridors across the district to promote coordinated regional development.
A toolkit includingsolid policies, projects and talent support has been introduced to accelerate the development of a digital Longhua.
In terms of policies, Longhua hasreleased the Decision on Accelerating the Development of One Circle, One Zone and Three Corridors to Build a Digital Longhua and the Measures for Building the Longhua Digital Economy Pilot Zone, etc. to create a framework for the development of a digital Longhua.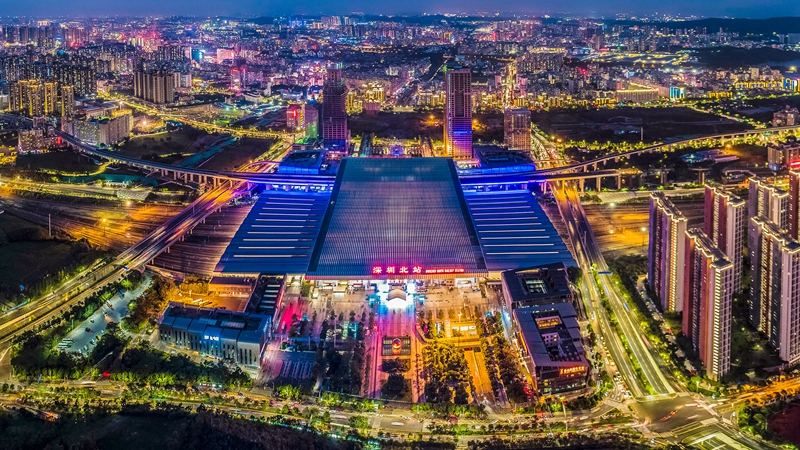 The night view of Shenzhen North Railway Station
In terms of digital ecosystem, Longhua has invested heavily in the digital economy, its pillar sector, with the R&D investment growing by over 30 percent last year. Leading companies or institutions have been introduced in each link to empower the digital economy. A large number of high-quality incubators and accelerators are facilitating technological transformation.
In terms of talent, Longhua attaches great importance to the introduction and support of talents. It has accumulatively earmarked a total of 1.6 billion yuan (about US$250 million) for talent funds. Currently, the district has a total of over 780,000 talents, including about 1,500 high-caliber professionals, an impressive 17-fold increase in five years. To further enhance the district's talent work, Longhua built in 2020 such brand projects as the Talent Greenway and Shenzhen North International Talent Station and launched a large number of solid policies for talent introduction, talents' family relocation, the schooling of their children and healthcare, etc., leading the country in many aspects.
What is expected tobe achieved?
Buildinga digital Longhua will help create a first-class international business environment, providing efficient, law-based and targeted management.
Leveraging on thebuilding of a digital Longhua, the district will further promote the reform of digital government with streamlined procedures in six aspects with utmost efficiency.
Longhua will strive to improve digital rules and ensure digital security, so as to enhance rule of law for legal protection.
Digital technologies such as 5G, VR, AI, etc. will be applied to collectlive information in urban operations for the Smart Longhua platform, which will be used to support analysis and decision-making to deliver tailored services and efficient management.
The building of a digital Longhua will also bring benefits in many other aspects, such as consumption, security, education, healthcare, and cultural tourism.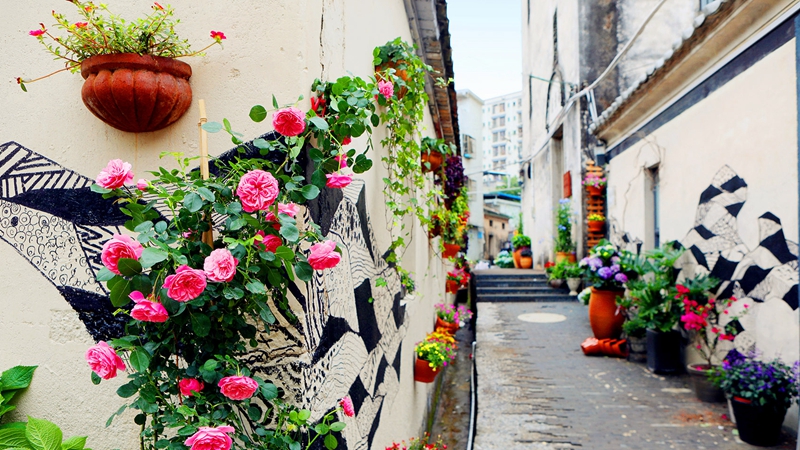 The Shangwei Art Village in Guanhu Subdistrict.

In terms of consumption, digital technology-empowered future consumption scenarios will be beyond imagination.
In terms of education, the full coverage of 5G network in schools leads the country, laying a solid foundation for future education.
In terms of healthcare, Longhua and Ping An Group will jointly operate Ping An Longhua Hospital and launch the first virtual hospital in the province, using innovative technologies such as telemedicine and AI.
In terms of cultural tourism, the rich cultural tourism resources of Longhua will be available on the cloud, making a virtual tour of Longhua possible.
In terms of security, all community information will be at your fingertips ona mobile phone, providing more timely and accurate public security and risk warning information.