Longhua District will carry out district-wide experiments for future city scenarios and take the lead in exploring institutional mechanisms and methodologial paths that adapt to the future development of high-density urban areas.
Why Longhua?
Longhua is a young and vibrant district with innovative strengths. Surrounded by mountains on three sides and with the Guanlan River running through the district, Longhua offers a unique ecological environment for the experiments. Its vast land and the planned North Railway Station International Business District give Longhua a latecomer advantage. Capitalizing on the above strengths, Longhua, empowered by digital technologies, will make its due contribution to the construction of the Greater Bay Area and the pilot demonstration area of socialism with Chinese characteristics.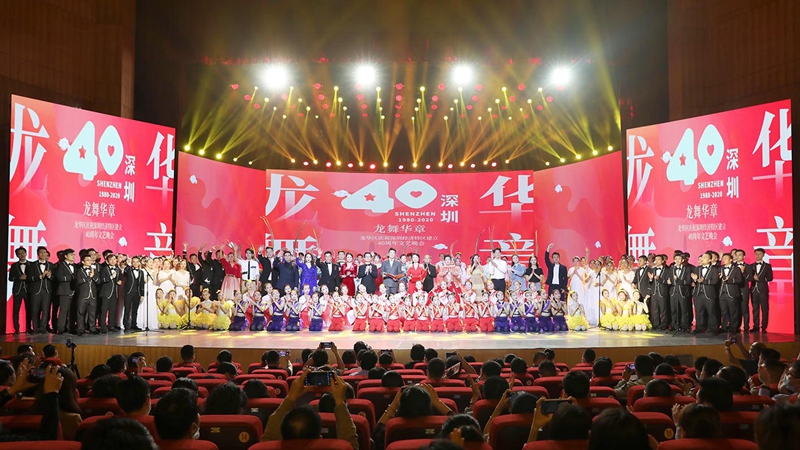 Eight application scenarios
The North Railway Station International Business District is one of the 18 key development areas in Shenzhen. Longhua will build a full-factor digital twin base and a full-cycle digital twin platform to construct a north railway station operating system and intelligent decision-making hub. Meanwhile, it will also build high-standard future station, building and consumption scenarios to make the North Station International Business District "the core of the future city," incorporating more scientific decision-making processes, more refined management and more accessible information.
Luhu Central Town, with six public building complexes including the Longhua Grand Theater, Longhua Library, and Longhua Science and Technology Museum, is one of the city's 10 future industrial clusters. Based on these building complexes, with the theme of sharing and integration, Longhua will build shared public spaces, dynamic functional links, and flexible streets to construct a "slow valley" of the future city filled with warmth, vitality and substance.
Jiulongshan Digital Town, one of the city's 18 key development areas, will vigorously expand AI application scenarios, build platforms for open and shared services, public tests and results transformation, and explore the future industrial development ecology of "innovation + space + service." By building a demonstration system of intelligent economy with the integration of industry, academia, research, and application, it will be a dream factory for technological innovation and a cradle for future industries.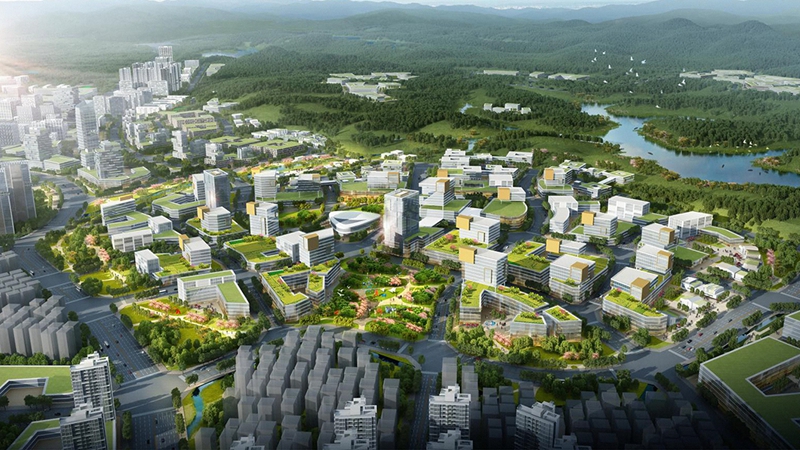 Guanlan River is the only river with an ecological landscape design that runs through the city. Longhua will explore ecological management scenarios such as flexible stormwater management and ecological leisure scenarios including a greenway with colorful lights, a holographic and interactive water screen, and a water-sensitive graffiti screen to create an urban waterfront experience integrating people, water and scenery, and to build a more intelligent urban "metabolic" system and a more resilient environment that integrates production, landscape and leisure activities.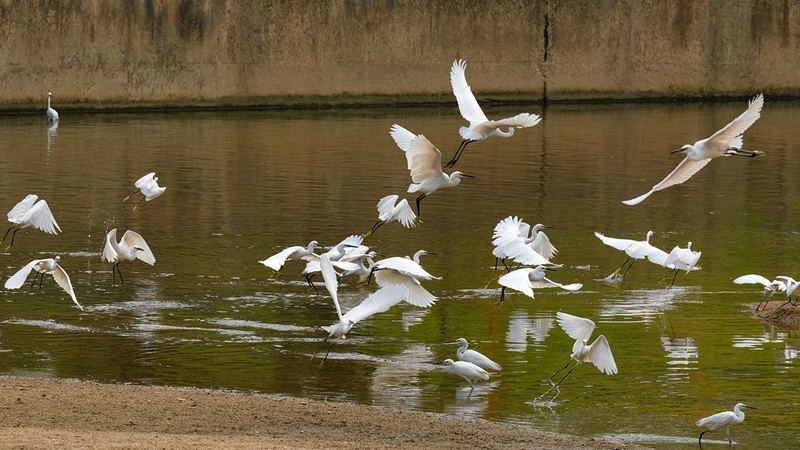 Longhua Boulevard, as the axis and image of the district, is to be embedded with core functions. On Longhua Boulevard, new scenarios of intelligent transport such as road condition awareness, intelligent parking, automatic driving, and drone delivery will be explored to make it a world-class future boulevard that makes full use of its space for intelligent transportation and city gardening.
Dalang Fashion Town is a pilot world-class fashion town. Based on its fashion and creative industry clusters, it will build a refreshing fashion scenario that offers life-like virtual experiences. With the integration of technology and fashion, it will launch world-class cloud fashion products and brands and build the No. 1 digital fashion street" in China and a world-class fashion runway.
The Talent Block is the first next-generation industrial park in China that promotes the development of both talents and enterprises. It will innovate IT applications, explore "5G+" talent services, and create new scenarios for targeted and intelligent talent services that incorporate public services, industrial clustering, start-up incubation, talent housing, and investment and financing to create a new magnet for global high-caliber professionals and teams.
Guanlan Culture Town is a featured town in the province. It will make full use of its cultural resources to promote the deep integration of traditional cultural resources and modern digital creativity to build a virtual museum of creative design, explore new scenarios such as virtual tours, cultural and creative DIY activities, and holographic reproduction of historical events, and create new digital culture experience that breaks the boundaries of space and time and blurs the line between virtuality and reality.
What changes will be brought by the future city experiments?
By shifting from industry-centered labor-intensive growth to people-centered knowledge-intensive development, Longhua will enhance people's sense of security, fulfillment, and well-being, especially in mobility, consumption, education, healthcare, and tourism.
Mobility
Smart vehicles will run on smart roads. Intelligent stations, unmanned stations, cloud control platforms and many other concepts will become reality along Longhua Boulevard, one of the eight future city scenarios.
Consumption
Future fashion will become increasingly high-tech. In Dalang Fashion Town, VR and AR technologies will be applied to fashion shows, haute couture, etc. to enhance the experience and fun for consumers.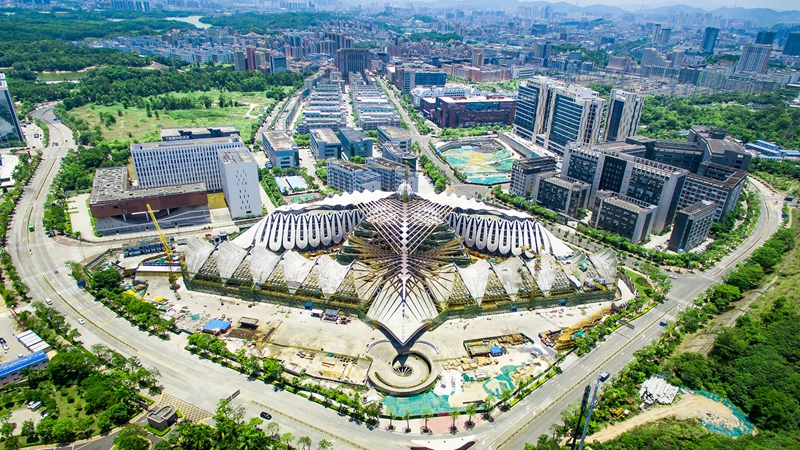 Education
Future campuses will be equipped with facial recognition systems in libraries, dormitories, and teaching buildings. Furthermore, VR-based classrooms will be highly immersive, interactive, and integrated.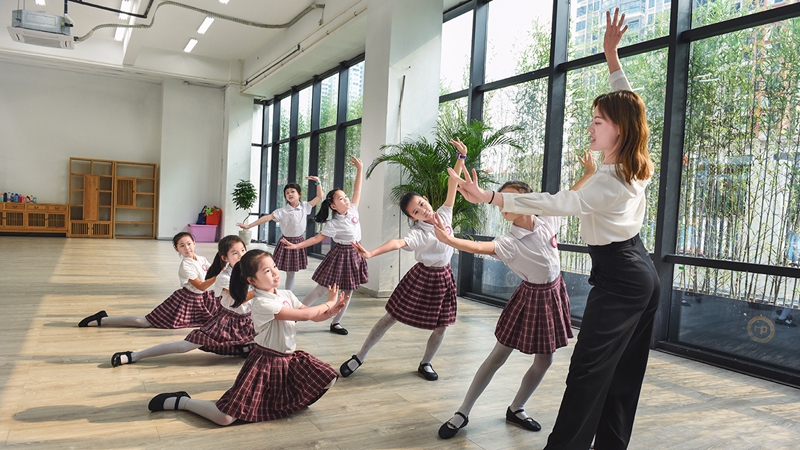 Healthcare
Future hospitals will offer intelligent medical guidance, mobile medical care, and remote teaching empowered by low-latency and precise-positioning 5G technologies.
Cultural tourism
Future cultural tourism IP will be integrated with VR games to launch scene games such as the Guanlan Ruins Treasure Hunt. Meanwhile, online platforms, such as digital museums, will be built for virtual tours, science education and other activities for tourists.