Overview
Located at the Dashuitian Community in Guanlan Subdistrict, the China·Guanlan Original Printmaking Base was planned in 2006 and officially opened in May, 2008 with a core area of 316,000 square meters. Co-sponsored by China Artists Association, Shenzhen Federation of Literary and Art Circles, and the People's Government of Longhua District, it is a comprehensive program that integrates the creation, production, exhibition, collection, exchanges, research, training, and market development of printingmaking industry. The base is divided into two areas: the east area has a printmaking workshop and an art tribe, and the west area is an international artist village.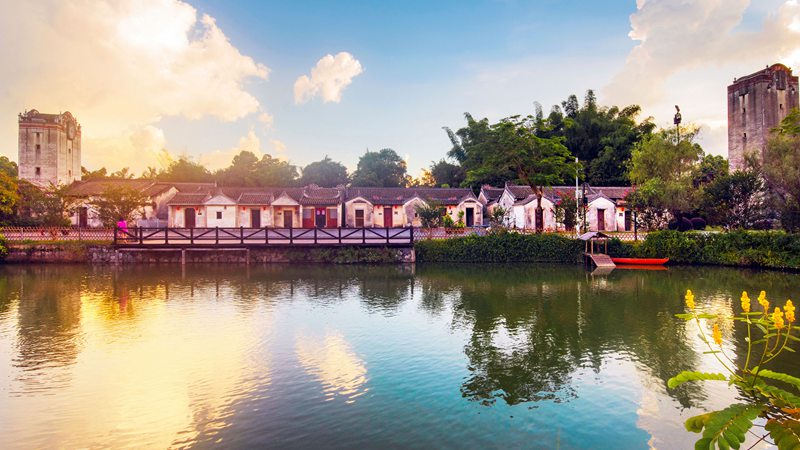 The base has so far attracted more than 1,000 artists from 98 countries and regions and has produced over 90,000 prints in total. It cooperates with many professional institutions across the world to promote the exchanges and dissemination of printmaking. At present, the base has jointly established teaching and intern bases with 14 renowned art institutions at home and abroad, including Central Academy of Fine Arts (CAFA) of China, Royal Academy of Fine Arts Antwerp of Belgium, and Krakow Academy of Fine Arts of Poland. It has served as a sub-venue of ICIF for 13 consecutive years and boasts a collection of signature events including China-Guanlan International Print Biennial, China (Guanlan) Original Printmaking Exchange Fair, and International Printmaking Forum.
By now, the base has successfully host a total of seven biennales and 13 sessions of the International Printmaking Forum, among which the biennale has become the largest and most influential international exhibition in the industry and has attracted nearly 10,000 artists from 105 countries and regions to making it an important international cultural exchange platform in Shenzhen.
Add: 169 Yuxin Road, Guanlan Subdistrict, Longhua Distrtict, Shenzhen (深圳市龙华区裕新路169号)
Target
China·Guanlan Original Printmaking Base adheres to the principle of "Art for All" and opens to the public for free. With more than 10 million visits, it has boardened the horizons of the public by promoting printmaking art. The base has become a popular destination for one-day trips, and through its biennales, more and more people get to know this "artisan paradise" in Shenzhen and to understand more about the printmaking art.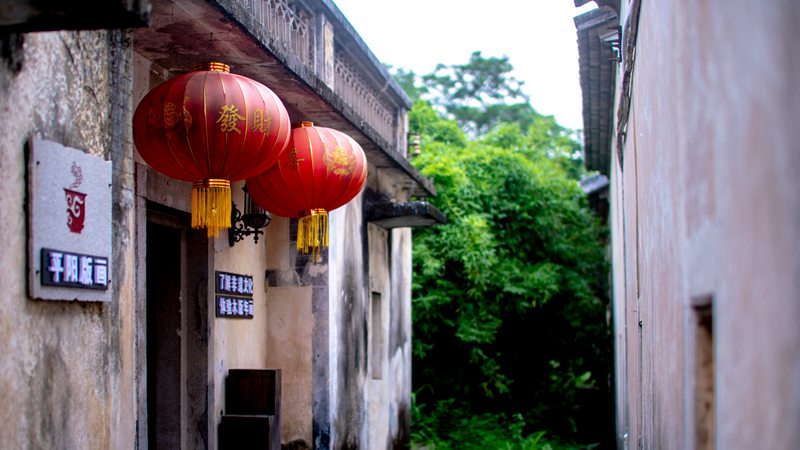 Highlight facility
China Printmaking Museum
China Printmaking Museum, as an important part of the academic program and the overall planning and construction of Guanlan International Original Printmaking Base, promotes and ensures the academic development of the base. As a dedicated printmaking museum, it is committed to developing itself into the printmaking academic center of China and the world at large.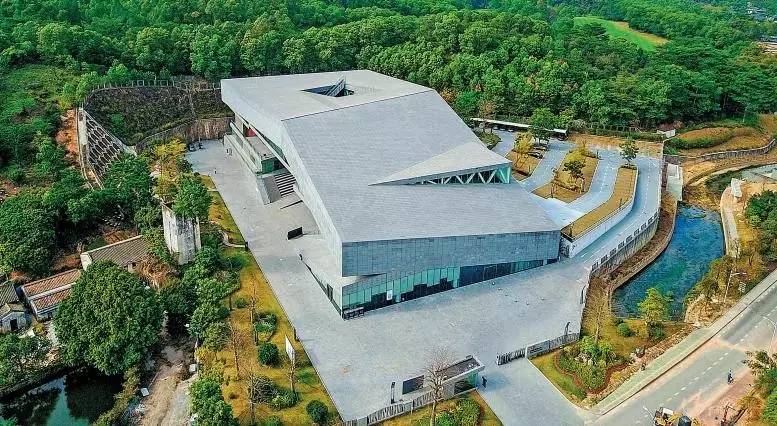 The museum covers a total area of 17,600 m2, with a floor area of 18,800 m2. As a window on printmaking art under the principle of "Art for All," the museum is divided into Zone A and B. Zone A comprises an exhibition hall, a gallery, an art bookstore, a handicraft studio, a multi-functional hall, and a research center. Zone B consists of offices, an International Exchange Department, an Exhibition Department, a Collection and Research Department, and a Public Education and Promotion Department. Moreover, it can provide artists with a more standardized and professional exhibition venue and services, and at the same time collects and studies their works. The museum fills the gap of a professional exhibition hall for Chinese printmaking, offering a new cooperation platform for printmaking information sharing. With permanent projects including China-Guanlan International Print Biennial, China (Guanlan) Original Printmaking Exchange Fair, and International Printmaking Forum, the museum will continue to promote the exchanges and development of international printmaking art with a rich collection and professional research in line with international practice.
Honors
The base has won many honors. From 2007 to 2019, it has served as a sub-venue of ICIF for 13 consecutive years and was repeatedly awarded as an outstanding sub-venue;
In 2007, Cultural (Art) Industry Demonstration Base by China Artists Association and Cultural Industry Department of the Ministry of Culture;
In 2008, China Creative Industry Annual Award; Guangdong Copyright Industry Demonstration Base;
In 2009, Shenzhen Landscape Garden Institution (District);
In 2010, Shenzhen Sanitation Unit; Shenzhen Culture and Tourism Demonstration Base; Award for Contribution to the Development and Popularization of Contemporary Printmaking Art awarded by the Ministry of Culture of Bulgaria, etc.;
In 2011, Shenzhen Cultural Industry Base; 2011 Top 100 Chinese Contemporary Art Power List (ranking 35th) by Art Finance;
In 2012, Shenzhen Industry Sanitation Model Unit; Guangdong Livable Environment Example Award;
In 2014, Guangdong Model Primary Unit for Publicity and Culture Work;
In 2015, the project — National Printmaking Technicians Training Program was sponsored by China National Arts Fund;
In 2016, Featured Town with Top Cultural Value by Global Times;
In 2017, Shenzhen Model Organizationl; China Livable Environment Model Award issued by the Ministry of Housing and Urban-Rural Development; Award for Outstanding Contribution to International Printmaking Development and Promotion by the Art Committee of the Bulgarian National Art Museum.
Photos