Meituan's drone delivery service had covered four business circles in Longhua and Longgang districts, respectively by the end of August and completed a total of 75,000 orders, data from Shenzhen transport bureau showed recently.
SF Express' drones have transported 170 tons of cargoes via 82,000 trips since December 2020 when the company was approved to pilot a drone logistics distribution system program. Its drone routes, 66 in total, have covered some areas in Longgang, Nanshan, Luohu, Longhua and Pingshan.
Drone delivery services, unaffected by road traffic, are becoming popular as it satisfies new logistics service demands. At Galaxy World in Bantian, one of Meituan's business circles in its 3-kilometer radius pilot drone delivery service, one reporter experienced a drone delivery.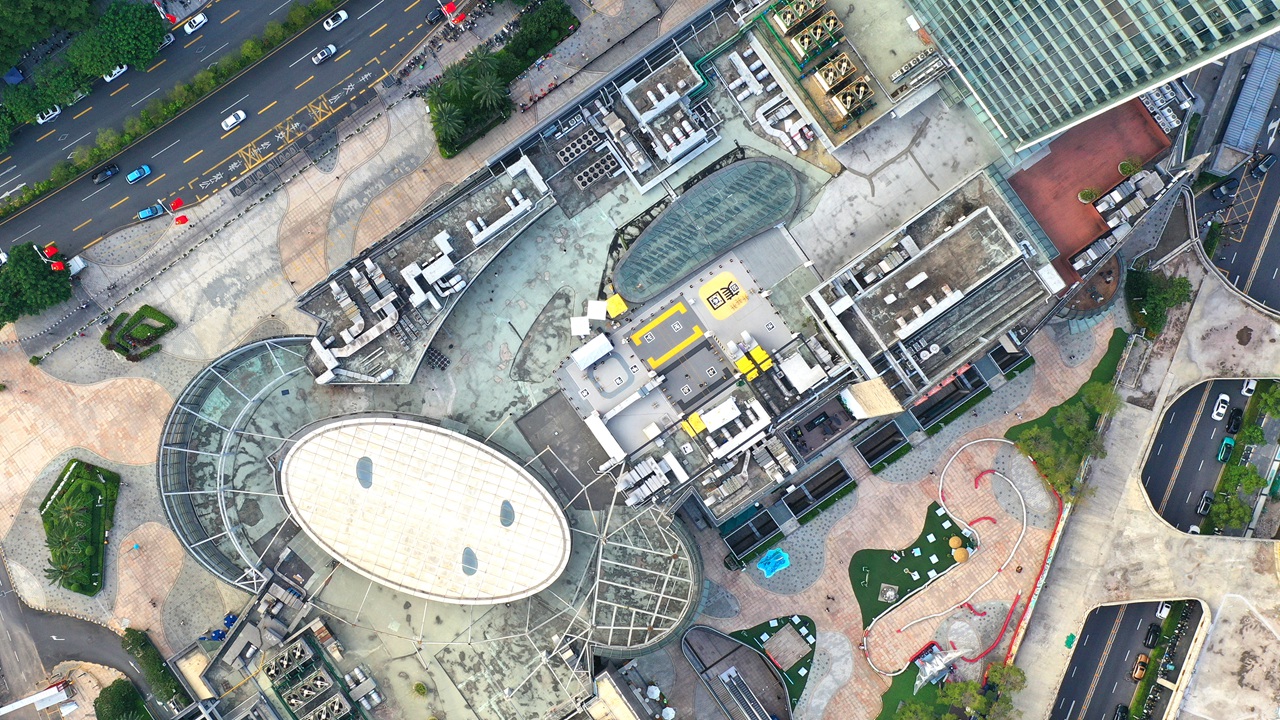 Customers can choose drone deliveries before choosing available sellers and products. Once an order is confirmed, the Meituan app will show the whole process of receiving the order, its pickup, preparing for delivery and delivery to intelligent drop-off lockers.
In the business circle, it generally takes about 28-30 minutes to complete an order. However, with drones, the time can be cut to 15 minutes. "We have 13 routes covering 11 areas in the Bantian service circle. There are four to five drones on each route, and the drones and delivery people will work together to finish one order," Yang Junwei, Meituan's drone service manager, said in an interview Tuesday.
One advantage of drone service is its efficiency, which is unaffected by traffic, especially during rush hours, according to Yang.
Drone services also relieve pressure on delivery people, as it can improve the last 100 meters of the delivery to customers. According to Shenzhen's 14th five-year plan on transportation, the city will build a monitoring and dispatching platform for drone logistics.
Shenzhen has been listed as a demonstration area for the national general aviation industry and a pilot area for national general aviation's classified administration reform.
Earlier in September, the civil aviation administration approved the city as a pilot area for unmanned aerial vehicle (UAV) aviation. The city's UAV industry generated an annual output of 60 billion yuan (US$8.71 billion) in 2021. Shenzhen is home to over 1,200 UAV manufacturers including DJI and SF Technologies. Its industrial drones take up about 60% of the domestic market, while its UAV exports account for 90% of the country's total.
In November 2019, a drone test base, the first of its kind in South China, was officially put into use in Longgang. Shenzhen is the first Chinese city that has realized full 5G network coverage which provides precision and communication for drone operations.